Analemma Society Programs
Analemma Society has educational programs throughout the year to dexplain astronomical objects and their relevance to our lives.

Fairfax County Park Authority is constructing the new Roll-Top observatory and classrooms. The facility will be ready by Summer 2016 for Analemma Society observing and educational programs.

The new Roll-Top observatory is open for Friday night public observing and for Fairfax County Park Authority courses and other events in the classroom. The facility, dedicated in 2016 is open on clear Friday nights for observing assisted by Analemma Society volunteers.

Analemma Society holds regular public star-gazing nights at Observatory Park, Turner Farm, Great Falls Virgnia through cooperation with the Fairfax County Park Authority.

Analemma Society in cooperation with Fairfax County Park Authority makes available the Remote Accessed Telescope Observatory (RATO) for astronomical imaging. In the near future, students will be able to request astronomical images through this website.

Analemma Society uses the RATO observatory. The Roll-Top Observatory complements this for public observing made available through Fairfax County Park Authority for astronomical observing events and educational classes.

The Analemma Society was founded in 1998 to foster science through astronomy. Star-Gazing at the moon, stars, and deep sky objects is a regular public event.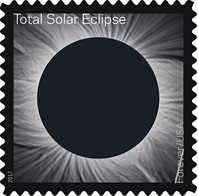 UPDATE -Variable Weather - Check Observing Page

The Roll-Top observatory is available to the public for viewing the skies on Friday nights July 14th, 21st, and 28th and August 4th, 11th, 18th, and 25th weather permitting.

The Roll-Top observatory will not be open for the August 21 solar eclipse. In Virgina, the eclipse is only partial. The Fairfax County Park Authority has several events: Darkness at Noon and Planetarium Adventure.
Safety is of utmost importance and you can sign up for an FCPA Saftey Course held August 13th and 20th. You can read more about the eclipse at:
https://www.greatamericaneclipse.com/ and http://www.skyandtelescope.com/total-solar-eclipse-august-2017/
The Analemma Society holds Friday Night Public Viewing Sessions at Turner Farm in Great Falls, VA 8:30-10:30PM. With the Roll-Top operational, volunteers will be available to help the public use the newly mounted telescopes.

We continue to invite the public to bring their own telescopes and set up outside the Roll-Top. There is a lot to see in the spring sky. On several of our Friday Night sessions, we have had more than 100 visitors! As we enter the summer season, think about bringing your own telescope or binoculars.

Through the FCPA Parktakes courses, you can take an introductory course on telescopes, learn about the history of sundials and make your own sundial, or you can learn about the physics of meteors ("shooting stars") and techniques to observe them.
The courses will be given at Turner Farm (Observatory Park) in the new Roll-Top Observatory. Come join us this summer: Sign up at Astronomy Courses at Turner Farm
You can register at: http://www.fairfaxcounty.gov/parks/parktakes/
All it takes to sign up with Parktakes is to get a member number, fill in the Course code (from above) and provide a valid email address and Visa or MasterCard.
Summer Courses
Meteor Astronomy, 7:30 PM Wed July 19
Moonless Night, 8:30 PM Sat July 22
Intro to Telescopes, 8 PM Wed July 26
Exploring the Moon, 7:30 PM Wed August 2
Meteor Astronomy. 7:30 PM Sat August 12
Intro to Telescopes, 7:30 PM Tue August 29
Class Description and Registration Link
TITLE: Meteor Astronomy (9-Adult)
DESCRIPTION: (9-Adult) This class covers basic meteor astronomy including what meteors are, their origins, best time to view, fireball reporting, visual and video observing techniques, movie clips from past meteor storms, how one estimates trajectory and orbits and other instrumental techniques used by amateur meteor observers. An optional outdoor visual observing session will be held after class, weather permitting. Bring a lawn chair and warm cover/sleeping bag.
TITLE: Moonless Night
DESCRIPTION: (3-Adult) Take advantage of a moon-less night. Come observe the mysteries of the night sky and learn about planets, constellations, and faint objects such as galaxies and star clusters. Children must be accompanied by an adult registered in the program.
T
ITLE: Intro to Telescopes (10-Adult)
DESCRIPTION: (9-Adult) Class covers astronomy basics and how to set up and use your telescope. Course content depends on telescope type and includes observing selected objects in the sky using the roll-top observatory, weather permitting. You can bring your own telescope to class.
TITLE: Exploring the Moon (9-Adult)
DESCRIPTION: (9-Adult) The Moon is as old as the Earth, and its surface is marked by craters and lava flows billions of years old. Explore these lunar features through a high-powered telescope and learn about their origins. See where the Apollo lunar landings occurred, and discuss what the astronauts found. Class meets rain or shine with alternate viewing sessions available for cloudy days.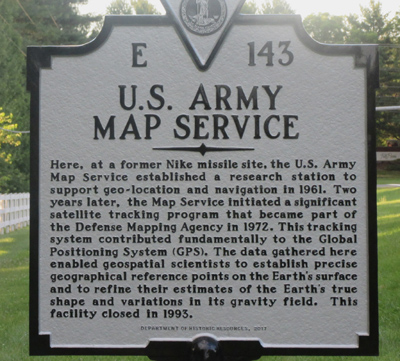 On June 24, 2017, a bright Saturday morning, Fairfax County Park Authority and the Analemma Society hosted the dedication of the Historical Highway Marker Nr, 143. Clyde Smith, Chairman of the Virginia Department of Historic Resources Board explained that obtaining one of these markers on the side of the road requires quite a bit of effort to ensure accurate historical significance.
The area today known as Observatory Park at Turner Farm led a pivotal role over nearly three quarters of a century. In 1954 a portion of the Turner Farm became a Nike missile site, along with a ring of other sites, to protect Washington D.C. As the missiles became obsolete, the grounds were turned into a facility for the U.S. Army Map service for geodesy and navigation. In 1961 the U.S. Army Map Service initiated a significant satellite tracking program that became part of the Defense Mapping Agency in 1972 and more recently became the National Geospatial Intelligence Agency (NGIA).
Read more: Historical Marker Dedication - Fahey Guest Speaker
Come join the Analemma Society and the Fairfax County Park Authority on Saturday Oct 1st, 2016 at 10am when the FCPA will dedicate the Roll-Top Observatory and Classroom. The dedication will be at Observatory Park of Turner Farm Park at 925 Springvale Road in Great Falls Firginia. For more information, contact the Public Information Office of FPCA at 703-324-8662.
From the September 2016 eNewsletter of the Fairfax County Park Authority (FCPA) is the following (photo from the Analemma Society):
'With the help of a very generous donation from Jean and Ric Edelman the Park Authority was able to build and furnish a roll top observatory building at Observatory Park at Turner Farm. The financial services radio talk show host was reminded of his childhood fascination with astronomy when someone gave him a 10-inch telescope to commemorate his 40th birthday. Edelman and his wife and business partner, Jean, share a passion for astronomy and are deeply committed to sharing the knowledge with younger generations."

"The Edelmans substantial contribution to the Fairfax County Park Foundation to fund Observatory Park is greatly appreciated. They will join Analemma Society members and other supporters at the ribbon cutting ceremony at 10 AM on October 1, 2016. The park is located at 925 Springvale Road in Great Falls, VA."
Ever wonder what telescope to buy? Refractor, Reflector ... Big Scope or a Little Scope ... Dobsonian Mount ... or maybe just a good pair of binoculars and a star catalog. As they say, this isn't rocket science. Here's an excellent article: So You Wanna Buy a Telescope - Advice For Beginners by Ed Ting. Ed walks through the type of telescopes and eyepieces and even the types of binoculars that will help you get started with a great view of the sky.
"The simplicity part is important...Beginners need early success, and the 6" or 8" aperture is big enough to throw up a bright image of most common celestial objects." Read it all in Ed Ting's article.