Analemma Society Programs
Analemma Society in cooperation with Fairfax County Park Authority makes available the Remote Accessed Telescope Observatory (RATO) for astronomical imaging. In the near future, students will be able to request astronomical images through this website.

Analemma Society uses the RATO observatory. By Summer of 2016 a Roll-Top Observatory will complement resources made available through Fairfax County Park Authority for astronomical observing events and educational classes.

The Analemma Society was founded in 1998 to foster science through astronomy. Star-Gazing at the moon, stars, and deep sky objects is a regular public event.

Fairfax County Park Authority is constructing the new Roll-Top observatory and classrooms. The facility will be ready by Summer 2016 for Analemma Society observing and educational programs.

Analemma Society has educational programs throughout the year to dexplain astronomical objects and their relevance to our lives.

Analemma Society holds regular public star-gazing nights at Observatory Park, Turner Farm, Great Falls Virgnia through cooperation with the Fairfax County Park Authority.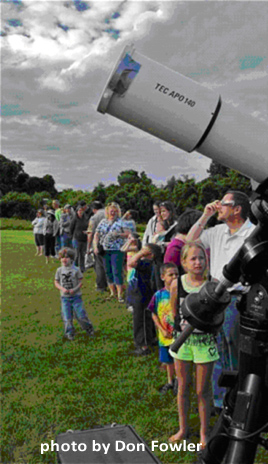 FRIDAY SEPT 23rd 7:30-10pm
Check this website for updates (Analemma Tweets)
Observatory Park is scheduled to be open for a Friday night public observing session on September 23, 2016 from 7:30 to 10 PM. Telescopes will be provided, although you are welcome to bring your own telescope and set up on the field with us.
The telescopes will be set up on the field inside the fence on the north side of the parking lot at Observatory. Park your car the parking lot and walk through the center gate in the fence to the telescopes. Please put your headlights on low when entering the parking lot at Turner Farm.

The planets Mars and Saturn will be visible for observing along with double stars, star clusters, nebulas, galaxies present in the late summer sky. Saturn is a must see if you have never observed it through a good telescope. These public observing sessions are open to all. We get everyone from families with children of all ages, individuals, couples, and students attending these public sessions.

These events are very weather dependent. Please check the Analemma Tweets page on this website or tweets @AnalemmaSociety for updates on Friday if the weather looks questionable before coming to the park.
We have had good attendance during the Friday night observing sessions this summer. Come and enjoy the stars with us. A simple handheld camera at the eyepiece of a telescope makes everyone an astrophotographer. Come out and try your astrophotography skills.
Ever wonder what telescope to buy? Refractor, Reflector ... Big Scope or a Little Scope ... Dobsonian Mount ... or maybe just a good pair of binoculars and a star catalog. As they say, this isn't rocket science. Here's an excellent article: So You Wanna Buy a Telescope - Advice For Beginners by Ed Ting. Ed walks through the type of telescopes and eyepieces and even the types of binoculars that will help you get started with a great view of the sky.
"The simplicity part is important...Beginners need early success, and the 6" or 8" aperture is big enough to throw up a bright image of most common celestial objects." Read it all in Ed Ting's article.
From the September 2016 eNewsletter of the Fairfax County Park Authority (FCPA) is the following (photo from the Analemma Society):
'With the help of a very generous donation from Jean and Ric Edelman the Park Authority was able to build and furnish a roll top observatory building at Observatory Park at Turner Farm. The financial services radio talk show host was reminded of his childhood fascination with astronomy when someone gave him a 10-inch telescope to commemorate his 40th birthday. Edelman and his wife and business partner, Jean, share a passion for astronomy and are deeply committed to sharing the knowledge with younger generations."

"The Edelmans substantial contribution to the Fairfax County Park Foundation to fund Observatory Park is greatly appreciated. They will join Analemma Society members and other supporters at the ribbon cutting ceremony at 10 AM on October 1, 2016. The park is located at 925 Springvale Road in Great Falls, VA."
Come join the Analemma Society and the Fairfax County Park Authority on Saturday Oct 1st, 2016 at 10am when the FCPA will dedicate the Roll-Top Observatory and Classroom. The dedication will be at Observatory Park of Turner Farm Park at 925 Springvale Road in Great Falls Firginia. For more information, contact the Public Information Office of FPCA at 703-324-8662.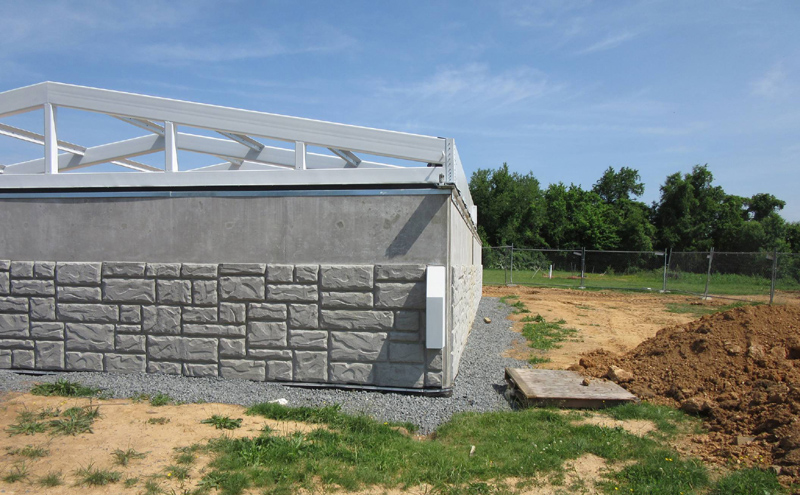 This photo was taken on 26 May 2016 and shows not only the exterior construction of the Roll-Top Observatory, but the rafters and support joist of the roll top roof.