Analemma Society Programs
Analemma Society uses the RATO observatory. By Summer of 2016 a Roll-Top Observatory will complement resources made available through Fairfax County Park Authority for astronomical observing events and educational classes.

Fairfax County Park Authority is constructing the new Roll-Top observatory and classrooms. The facility will be ready by Summer 2016 for Analemma Society observing and educational programs.

The Analemma Society was founded in 1998 to foster science through astronomy. Star-Gazing at the moon, stars, and deep sky objects is a regular public event.

Analemma Society in cooperation with Fairfax County Park Authority makes available the Remote Accessed Telescope Observatory (RATO) for astronomical imaging. In the near future, students will be able to request astronomical images through this website.

Analemma Society has educational programs throughout the year to dexplain astronomical objects and their relevance to our lives.

Analemma Society holds regular public star-gazing nights at Observatory Park, Turner Farm, Great Falls Virgnia through cooperation with the Fairfax County Park Authority.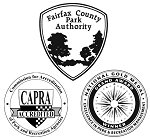 Fairfax County Park
12055 Government Center Parkway, Suite 927
Fairfax, VA 22035-5500
___________­­­­­­­­­______________Information Release__________________________
Judy Pedersen,
PIO June 10, 2016
E-mail:
This email address is being protected from spambots. You need JavaScript enabled to view it.
IR-075
Community Meeting Scheduled
FCPA Shares Update on Facilities, Programs at Turner Farm Park
The public is invited to attend a community meeting on Thursday, June 23, 2016, to hear information on facilities and programs at Turner Farm Park in Great Falls, VA. The meeting will begin at 7:30 p.m. at the Great Falls Public Library, Community Room at 9830 Georgetown Pike Great Falls, VA.
The Turner Farm is located at the intersection of Georgetown Pike (Route 193) and Springvale Road (Route 674). A master plan for this community park, originally 52 acres in size and representing the merger of three park parcels; Turner Farm purchase, Defense Mapping Agency site and Lexington Estates Park was completed in 2000. An additional 3.63 acres was purchased from the Turner family in 2010 which includes the Turner Farmhouse and several outbuildings.
The master plan for The Turner Farm envisioned a community park that complements the agrarian history and eclectic interests of the Great Falls area. The park supports observatory, equestrian and typical community park uses that are fully compatible with the site. (See: http://www.fairfaxcounty.gov/parks/plandev/downloads/turner-farm-cdp.pdf)
At the public meeting, Fairfax County Park Authority representatives will present information on use of the equestrian area including potential entrance and parking improvements, planned completion of the new Roll Top Observatory facility and an update on the Resident Curator Program. The presentation will outline site management plans including equestrian activities, use of the Roll Top Observatory and the status of the Turner Farmhouse as part of the Resident Curator Program. A question and answer period is planned following the staff presentation.
For additional information, please contact the Public Information Office at 703-324-8662.
Friday night observing: Mark you calendars:
Friday night July 8th 8:30-10:30 PM
Friday night July 15th 8:30-10:30PM
Observatory Park will be open for public sky observing sessions. The planets Saturn, Mars, and Jupiter string the southern evening sky for viewing though telescopes. At the end of May Mars made its closest approach to the Earth in over 10 years, so now s prime viewing time for Mars. Both Mars and Saturn shine close to the supergiant red star Antares. Telescopes will be set up inside the fence on the north side of the parking lot, away from our normal viewing location. These are weather dependent events, so please check the tweet page of this website or check @AnalemmaSociety tweets for status updates before coming to the park.
On Friday June 10th, twenty five People came to see Mars, Jupiter, and Saturn with good observing conditions. Friday June 17th was even better. The above photos above were taken with a simple handheld camera at the eyepiece of a telescope. Come out for July observing and try your astro-photography skills.
And, mark your calendars for observing the Perseid meteor show at Observatory Park on Friday night August 12th. Bring chairs and blankets so you can sit out in the field and watch the sky.
Observatory Park is closed to the public until May 2016 for safety during the construction of the Roll-Top Observatory building.  Because of the closure, the Friday night public observing program at Observatory Park have been suspended until construction is complete.
In lieu of this, a monthly public observing program is being held on moonless Friday nights at Baron Cameron Park in Reston, Virginia.  The observing program is similar to the observing program at Observatory Park with telescopes set up on the field for public observation, informal sky tours of the night sky... and of course everyone is welcome to bring their own telescope.
Ever wonder what telescope to buy? Refractor, Reflector ... Big Scope or a Little Scope ... Dobsonian Mount ... or maybe just a good pair of binoculars and a star catalog. As they say, this isn't rocket science. Here's an excellent article: So You Wanna Buy a Telescope - Advice For Beginners by Ed Ting. Ed walks through the type of telescopes and eyepieces and even the types of binoculars that will help you get started with a great view of the sky.
"The simplicity part is important...Beginners need early success, and the 6" or 8" aperture is big enough to throw up a bright image of most common celestial objects." Read it all in Ed Ting's article.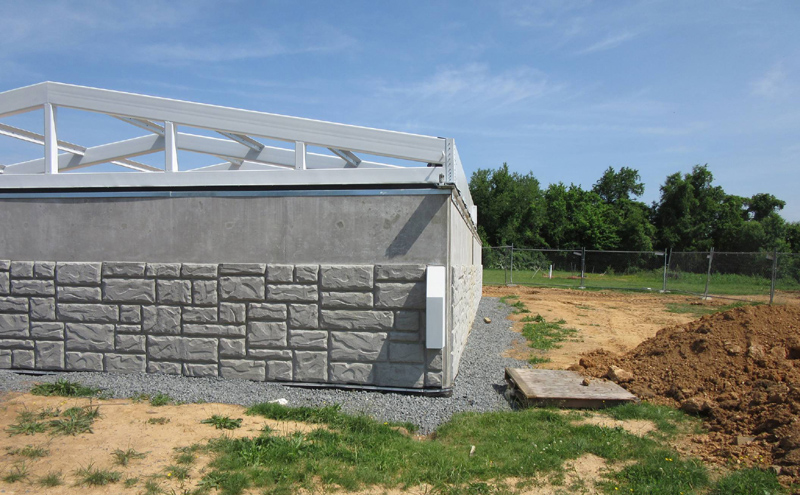 This photo was taken on 26 May 2016 and shows not only the exterior construction of the Roll-Top Observatory, but the rafters and support joist of the roll top roof.