Analemma Society Programs
Analemma Society uses the RATO observatory. The Roll-Top Observatory complements this for public observing made available through Fairfax County Park Authority for astronomical observing events and educational classes.

The new Roll-Top observatory is open for Friday night public observing and for Fairfax County Park Authority courses and other events in the classroom. The facility, dedicated in 2016 is open on clear Friday nights for observing assisted by Analemma Society volunteers.

The Analemma Society was founded in 1998 to foster science through astronomy. Star-Gazing at the moon, stars, and deep sky objects is a regular public event.

Analemma Society holds regular public star-gazing nights at Observatory Park, Turner Farm, Great Falls Virgnia through cooperation with the Fairfax County Park Authority.

Analemma Society has educational programs throughout the year to dexplain astronomical objects and their relevance to our lives.

Fairfax County Park Authority opened the new Roll-Top observatory and classrooms in. The facility is now used extensively for Fairfax County Park Programs and Analemma Society Friday night observing and educational programs.

Analemma Society in cooperation with Fairfax County Park Authority makes available the Remote Accessed Telescope Observatory (RATO) for astronomical imaging. In the near future, students will be able to request astronomical images through this website.
Details
Variable Weather - Always Check Analemma Tweets & Clear Skies Pages

The Roll-Top observatory is available to the public for viewing the skies on Friday nights:

7:30-9:30 PM Friday 5 January

canceled due cold

7:30-9:30 PM Friday 12 January

7:30-9:30 PM Friday 19 January

7:30-9:30 PM Friday 26 January

The Analemma Society holds Friday Night Public Viewing Sessions at Turner Farm in Great Falls, VA. With the Roll-Top operational, volunteers will be available to help the public use the newly mounted telescopes.

We continue to invite the public to bring their own telescopes and set up outside the Roll-Top or their own binoculars for observing. There is a lot to see in the night sky. On some of our Friday Night sessions, we have had more than 100 visitors!
And, don't forget to sign up with Fairfax County Parktakes for the following courses at Observator Park, Turner Farm:
Sat 10am 6 January

Rainbows, Haloes and Glories

canceled 6-Adult - Geared for the Family

Tue 7:30pm 9 January Introduction to Telescopes 9-Adult - Geared for the Family

Sat 4pm 13 January Astronomy Festival 3-Adult - Geared for the Family

Wed 7:30pm 17 January Rainbows. Haloes, and Glories 9-Adult - Geared for the Family

Sat 10am 10 February Radio Astronomy - Listening to the Universer 9-Adult - Geared for the Family

Sat 4pm 17 February Astronomical Festival 3-Adult - Geared for the Family

Sat 11am 24 February Meteorites: Exploring Visitors From Space 9-Adult - Geared for the Family

Tue 7:30pm 6 March Introduction to Telescopes 9-Adult - Geared for the Family

Sat 10:00pm 10 March The Marine Sextant 9-Adult - Geared for the Family

Wed 7:30pm 14 March Astronomical Seminar & Telescope Viewing 9-Adult - Geared for the Family

Sat 4:00pm 17 March Astronomical Festival 3-Adult - Geared for the Family

Tue 7:30pm 20 March Family Fun Night and the Telescope 6-Adult - Geared for the Family

Read the article below about these courses or read on to see what's up in the sky for Friday nights in January
Details
by Dr. Jeffrey L. Kretsch
Circumzenithal Arc
I have watched and logged various atmospheric phenomena for over forty years and have enjoyed pointing them out to others. Going beyond rainbows, for the first ten years I noted rings (halos) and sundogs, and I had read about the many other atmospheric phenomena. Although I kept a log, I never noted more than rings and sundogs until a day in October 1981 when I saw a full display of rings, arcs, and the circumzenithal arc. Upon seeing those I started keeping a closer look at the sky and starting seeing other sunlight phenomena, some fairly frequently.
You learn to see. I hope in this brief article to help others to see these more often. This isn't intended to be a comprehensive review of the phenomena as so many have done before (see references for some examples). I hope by this short article to have people use those moments when walking outside to briefly scan the sky and maybe catch a glimpse of sun arcs and other parahelic phenomena. Looking at what nature has to offer is inspiring. Take interest in the open air sunlight and see what beauty it has to offer.
Details
During the day on May 9th, the planet Mercury will pass across the face of the sun. The planet will be visible in telescopes properly equipped for solar observing as a small black dot moving across the sun. The transit will begin at 7:12 AM EST and will last until 2:42 PM. Transits of Mercury are not as rare as Venus, but they are infrequent; the last one was in 2006 and the next transit of Mercury will occur in November, 2019.
Observatory Park in Great Falls, Virginia will be open to the public for the transit from 7 AM to 3 PM. We will have telescopes with solar filters to properly observe the sun and the transit. Please stop by to observe part of the transit and any visible sunspots. DO NOT TRY TO OBSERVE THE TRANSIT WITHOUT PROPER SUN FILTERS. YOU CAN BE PERMANENTLY BLINDED.
For more information on the 2016 transit of Mercury, Sky and Telescope magazine has a helpful on-line article:
http://www.skyandtelescope.com/astronomy-news/observing-news/get-ready-for-may-9th-transit-of-mercury-041320162/
Other observing locations in western Maryland from the Westminister Astronomical Society include:
Westminster Library, Finksburg Library, Mt Airy Library, TaneyTown Library, North Carroll Library (Go up Rt 30 to Charlotte's Quest), and overlook at Soldiers Delight. Contact Robert Clark This email address is being protected from spambots. You need JavaScript enabled to view it. for more information.
Details
Ever wonder what telescope to buy? Refractor, Reflector ... Big Scope or a Little Scope ... Dobsonian Mount ... or maybe just a good pair of binoculars and a star catalog. As they say, this isn't rocket science. Here's an excellent article: So You Wanna Buy a Telescope - Advice For Beginners by Ed Ting. Ed walks through the type of telescopes and eyepieces and even the types of binoculars that will help you get started with a great view of the sky.
"The simplicity part is important...Beginners need early success, and the 6" or 8" aperture is big enough to throw up a bright image of most common celestial objects."
Details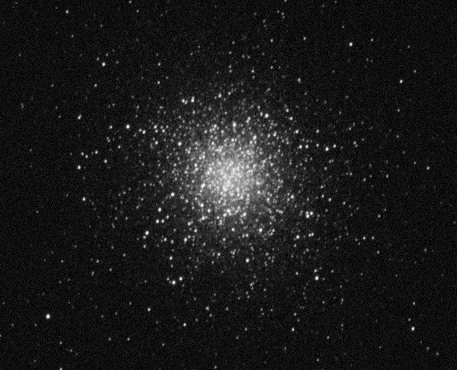 NOTE: THE ROLL-TOP OBSERVATORY IS NEARING COMPLETION. WE BEGIN THE FALL OPSERVING SEASON AT OBSERVATORY PARK WITH AN OBSERVING SESSION ON FRIDAY SEPTEMBER 23rd.
Observatory Park is open to the public for viewings of the night sky every Friday night beginning at sunset, weather permitting. Weather and sky conditions can be monitored by viewing the weather watch on our home page and by viewing our clear sky clock. To determine whether it is a good night to come out, here is the rule of thumb we go by:
If you can see clouds, no
If you can see stars, yes
Please feel free to bring telescopes and cameras. You may also want to bring chairs or blankets and snacks. We usually stay out for about an hour, starting at sunset. Please remember to help keep our park clean so that everyone may enjoy it.
Pictures can be submitted to our webmaster to be posted on this site.
We hope you will join us and enjoy the view!