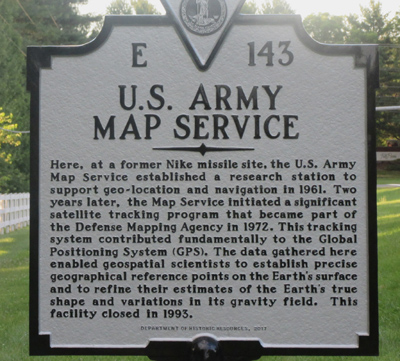 On June 24, 2017, a bright Saturday morning, Fairfax County Park Authority and the Analemma Society hosted the dedication of the Historical Highway Marker Nr, 143. Clyde Smith, Chairman of the Virginia Department of Historic Resources Board explained that obtaining one of these markers on the side of the road requires quite a bit of effort to ensure accurate historical significance.
The area today known as Observatory Park at Turner Farm led a pivotal role over nearly three quarters of a century. In 1954 a portion of the Turner Farm became a Nike missile site, along with a ring of other sites, to protect Washington D.C. As the missiles became obsolete, the grounds were turned into a facility for the U.S. Army Map service for geodesy and navigation. In 1961 the U.S. Army Map Service initiated a significant satellite tracking program that became part of the Defense Mapping Agency in 1972 and more recently became the National Geospatial Intelligence Agency (NGIA).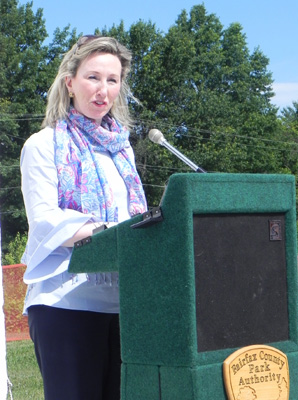 Opening remarks were made by the Fairfax County Board of Supervisors; Tim Hackman, Park Authority Board, State Senator Barbara Favola, and U.S. House of Representative from Virgina, Barbara Comstock.
Jack Fahey, retired senior leader of NGIA spoke at the dedication of the important contribution to satellite tracking and fundamental geodesy carried out at this facility, ultimately providing precision earth and orbital parameters for the NAVSTAR Program (now simply called Global Positioning System - GPS). Sometimes we think GPS has been with us forever, but only in 1973 was the Deputy for Space Navigation Systems Joint Program Office established with the first GPS satellite launched in 1978.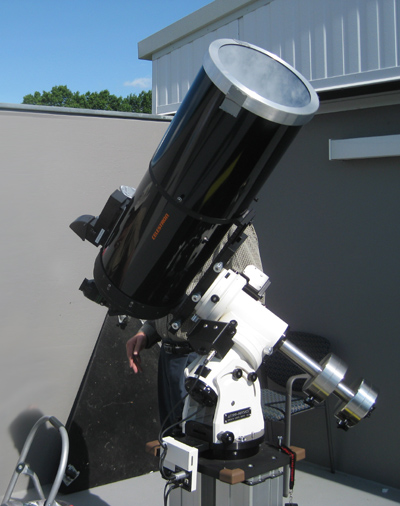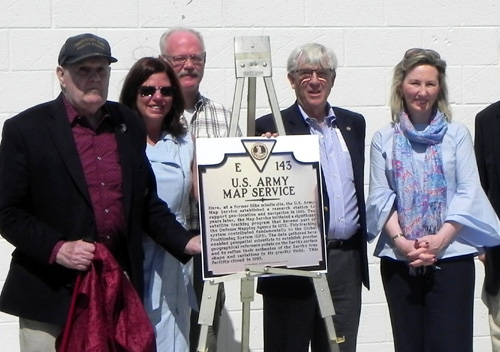 Throughout this era the Army Map Service/Defense Mapping Agency provided important geodesy measurements in one of the darkest sky locations in the east at Turner Farm with field teams going world wide on surveying assignments.
Turner Farm Park continues its astronomical mission by offering Friday night observing at the Roll Top Observatory sponsored by volunteers from the Analemma Society of Great Falls. For the Saturday dedication, the Roll-Top Observatory was opened to provide guests with a daytime view of Venus and the Sun (using a protective solar filter of course!).